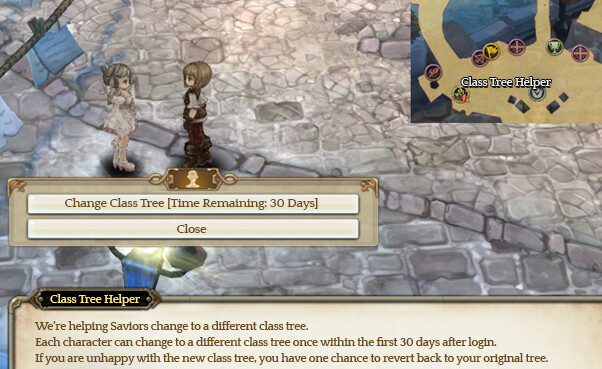 Please imc do an event so that players can exchange class base next year. Happy new year everyone
I support your desire but I hardly think IMC would do this.
If everyone supports the wish I think so
I support it too. I'd love to change a few of my characters into clerics and increase my healer army.
im afraid people forget this habbit, but here we go again.
I don't expect us having an event like this ever again, and i probably wouldn't make much use of it myself, but it would be nice for some players i suppose.
this was not even an event
its a feature implemented due to addition of new class scout
if this is your first time relogin after rebuild perhaps you should still be able to trigger this feature for 30 days and thats it
this is most likely not gonna happen again unless they add 6th base class lol
also leveling is super easy and almost every progress across characters is transferable (attribute, arts) except for some limited event titles
i think you just being confused
I talked to IMC this week to change a base class of mine (I played with it since the launch) so I have everything the game has provided until today, IMC said that it cannot change but that the NPC can return in an event.
Seeing this post I see that I'm not the only one who wants to change the base class of some characters, I hope that the NPC comes back soon.
the time you hoped and wait for imc to make it happen will be enough to make a new capped lv character
lol
I think this game could benefit a lot of Reborn and Reincanation systems
Like being able to have multiple builds on the same character and also being able to change base class, just put a really grindy quest for it and later they can release a premium item, just like what happened to class reset vouchers, everyone wins.