Please fill in as much as you can :
Date and Time(Please, specify the timezone) :
Every week
Server Name: SA - Silute
Team Name: Cappadocian ( Char Name: Hugo ) / NomedoTime ( Char Name: NomedoBuff ) / XANAX ( Char Name: Godhand ) / MountainKing ( Char Name: Lilith ) / ObWayne ( SwordsOfTheFall )
Bug Description : An old bug of severty that after some update has returned to work. The same players above, abused this bug for weeks to get rank 1 on the Joint Strike. Everyone on the server found it suspicious, because of the items in the games they were much inferior to other groups, which often participated in the joint.
These same players that I detailed the Team Names above, after discovering that they were bugging because of prints taken, would boast globally for getting rank 1 every day in the joint strike, with a big difference in damage.
Today, they linked the sets they use to bug and said they will spread it to the entire server by video. In addition, they mock and offend honest players who have been trying to make the TOS community a better place.
I ask Staff to punish those players who are the cause of the bad example to new players who may come to play the Tree of Savior. SILUTE SERVES THIS TIRED OF SUCH IMPUNITY TO PLAYERS THAT USE BUGS TO TAKE ADVANTAGE OF HONEST PLAYERS THAT SPEND THEIR TIME AND MONEY IN THE GAME
Screenshots / Video :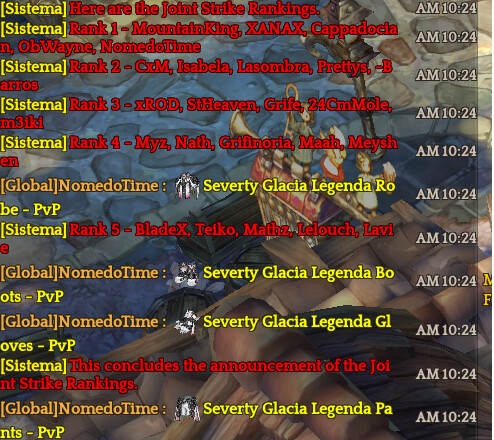 In this image we can see that after taking rank 1, in front of VERY stronger groups, they link the item they use to fight and say that they will teach everyone and that they will continue using it.
In this other image, Team Name XANAX says it will teach the server and sell the Bug to those who want to buy. And in the end Team Name: ObWayne says: so easy, offending the other groups that compete honestly.
The name was capped, it was to keep a guild mate confidential, not to be harassed by this hate group that chases everyone in Silute if they say they are bugging

In this image, the Team Name: Cappadocian, on another famous streaming site, saying that he will profit a lot by selling the severty bug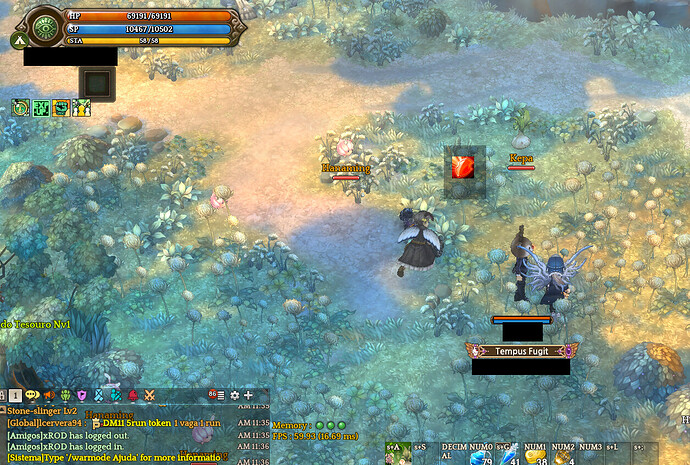 Here we can see the old bug, but as a new way of doing it. In the case the healer casts the set effect, dies and continues to cast. Then the shrouded players move away and take the healer out of the pt, so when he returns everyone gets the eternal severty buff.
A little more complex, but being able to fight and make this gang of criminals from Silute, come picking up ALL ranks 1 during the week in the joint strike.