Please fill in as much as you can :
Date and Time(Please, specify the timezone) : 21/12/2019 (gmt+1)
Server Name: Fedimian
Team Name: STANDaMAN
Character Name: Sagitter
Bug Description :
I completed the "minimum strenght for self defense and acquired the priest class. i think i had this quest from before the re:build update.
Steps to reproduce the issue :
i think it can't be reproduced.
Screenshots / Video :
(attach screenshots or videos regarding the bug)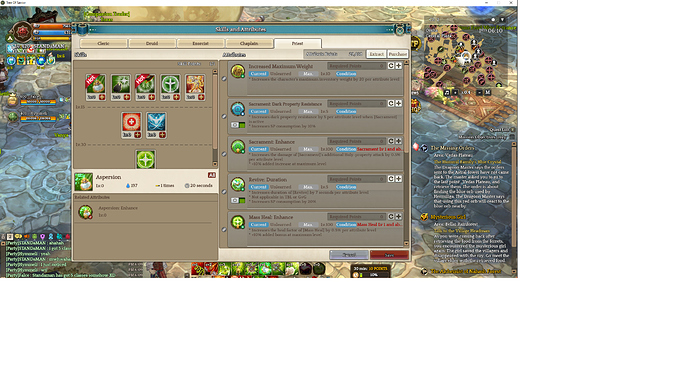 Game Control Mode (Keyboard/Joypad/Mouse) :
keyboard and mouse
System
CPU :
RAM :
Graphics Card :
Mainboard :
Storage :
OS :
Internet Connection :
Country, Region :