@Staff_Jin @Staff_Alex @Staff_Brand @Staff_Torup @Staff_Ilya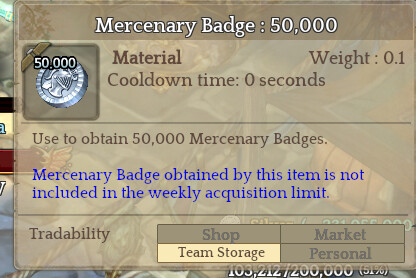 can't add mercenary badges to my balance because they can't be consumed.
All you have to do was copy ktos.
Hello Savior!
Please check your Material tab in the inventory and please send us a ticket if the issue persists!
Thank you and have a nice day:)
It's in premium tab and it still can not be consumed @Staff_Alex
Hello Savior!
Please send us a ticket with the details of your issue! (Ex; Server, Steam ID, the description of the issue you're experiencing)