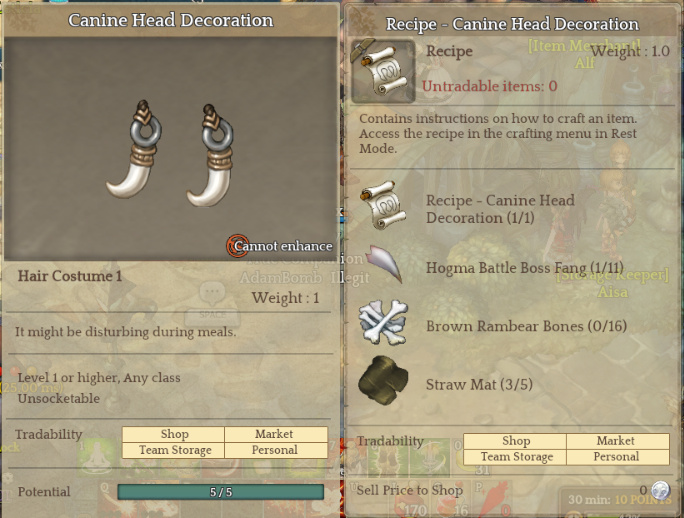 Looking to craft the Canine Head Decoration but having an issue finding monster materials that no longer drop from monsters.
Currently have:
1/ 11 Battle Boss Fang
0/16 Brown Rambear Bones
5/5 Straw Mat
If I can't find anyone to sell the monster mats I'd like the opportunity to purchase the completed item. thank you!