Please fill in as much as you can :
Date and Time(Please, specify the timezone) : Anytime, all the time.
Server Name: SA - Silute
Team Name: PCMovidoALenha
Character Name: RoloCompressor
Bug Description :
(letting us know what you were doing before, during, and after the bug happened will help us a lot)
When activating the skill [Cross Guard] from the class Highlander while having the [Cross Guard: Overdrive] attribute on, the caster takes an incredible amount of additional damage – roughly 80% more damage – from all sources during the duration of the buff. According to the attribute description the increment of damage should happen only on the damage dealt, not the damage taken:
Increases Cooldown by 60 seconds
When casting Cross Guard during the Attribute is activated, changes Cross Guard to [Cross Guard: Overdrive] buff skill which lasts for 30 minutes
Automatically blocks enemy attacks based on the current Cross Guard block probability during the buff
Increases damage by [30 + skill level * 5]% when the equipped weapon is Two-handed Sword or one-handed sword, increases skill damage of Highlander by 40%
Block after dismounting when succeeds in block without [Companion Riding] attribute
Unable to activate [Vaivora Two-handed Sword - Dual Sword] effect
What I think is happening is that somehow the damage buff is also affecting the damage taken by the same amount (80% at level 10), which is not how the skill is suppose to work obviously.
Steps to reproduce the issue :
Turn into a Highlander and get both the Cross Guard skill and Cross Guard: Overdrive attribute
Use Cross Guard
Take any damage
Compare the damage with and without the buff
Screenshots / Video :
(attach screenshots or videos regarding the bug)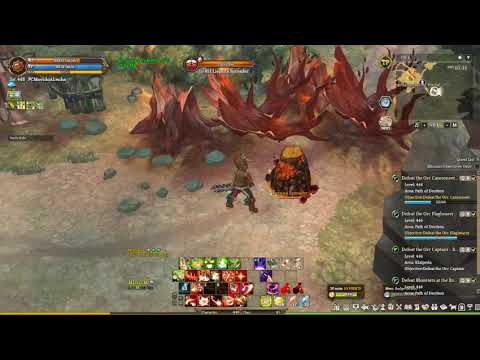 Game Control Mode (Keyboard/Joypad/Mouse) :
System
CPU :
RAM :
Graphics Card :
Mainboard :
Storage :
OS :
Internet Connection :
Country, Region :