if only we have the same company huehuehue
Tbh PoE does a major overhaul with each season so these very long patch notes are kinda required.
Though I think the Dota patchnotes might be a better example for MMORPGs simply because they get broken down for each character (which isn't the main focus in PoE)
Oh ok i never knew Tree of savior wasnt an arpg but a moba i guess so since end game is tbl and tp exploiting gvgs
I said the way Dota's patch notes are listed would fit better not that it's a Moba. It just looks a little bit cleaner and they'd need to differentiate between so many classes if they start fixing stuff that it would almost be like Moba patch notes for each hero.
Calling ToS an ARPG is pushing it. GW2 and TERA have more action combat and those still count as MMOPRGs. Hell, people still argue whether BDO can be considered ARPG at all since the core gameplay isn't grinding for randomized gear but instead grinding for money to enchant streamlined gear.
take your trash to general discussion…
stop trying to pollute other sections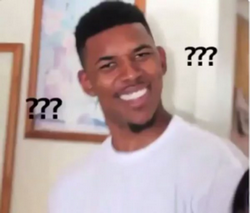 I mean, it's another game. It has nothing to do with ToS.
This was in General Discussion earlier.
I'm never in off-topic so I'm pretty sure this was moved.
http://www.dsogaming.com/news/path-of-exiles-update-2-6-0-increases-online-playerbase-by-40/
Path of Exile's update 2.6.0 sets new online record, increases online playerbase by 40%
March 17, 2017
Grinding Gear Games announced today that its recently released Path of Exile content update (2.6.0) is the franchise's largest and most successful to date with a 40-percent increase in the number of players online for the launch.
According to the press release, Path of Exile's update 2.6.0 and the accompanying Legacy Challenge League achieved a peak online player count of 112,800 on Friday, March 3rd. The popular ARPG also managed 65,000 players on Steam, which made it the third most active game on the platform during the time frame – only trailing perennial favorites Dota 2 and CS:GO.
Path of Exile continues to see an increase in players and popularity, with consistent three-month update releases attracting more and more followers to the franchise. The September 2016 Atlas of Worlds launch garnered a 19-percent peak-user increase over the June 2016 Prophecy launch, while December's Breach launch was up 34-percent over September. Last week's Legacy launch was a 40-percent increase over the December launch numbers. Overall, Path of Exile has more than doubled its player base in the last nine months.
Path of Exile's impressive growth looks to continue with the forthcoming summer 2017 "The Fall of Oriath" release which will introduce six new acts of gameplay content.
This topic was automatically closed after 63 days. New replies are no longer allowed.