╔═.. ═══════════════════════════════════╗

Week 3:
From July 14th, 2022
To July 20th, 2022

Announcement for the winners:
Week 3: July 25th

Reward will be given on:
Week 3: July 26th during the scheduled maintenance
╚══════.. ══════════════════════════════╝
To celebrate the creation of new Official ToS discord, i'll do a community giveaway.
"Only NA - Klaipeda players."
If you're NA - Klaipeda player and you're one of the Screenshot event winners listed on ToS Official discord #event channel that will be posted on July 11th, you can claim these prize below from me.
→ Token 30 - days (Market) "You need at least 5m, because the minimum listing is 5m for the token, i'll compensate you the 5m by listing an item on the market, so you can get your 5m back"
→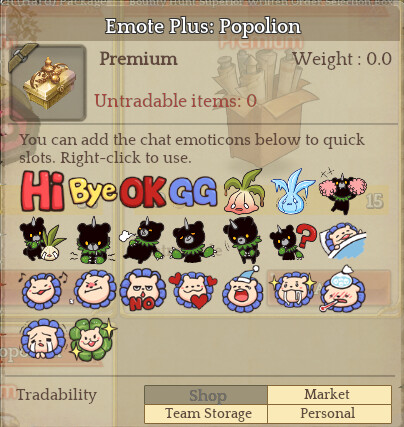 (Tradable)
→ 1x Random [Re] item (Tradable)
→ 1x Random Balloon (Moon Rabbit, Penguin, and more) (Tradable)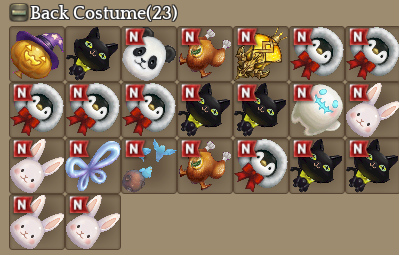 → 200x BGs (Tradable)
How to claim:
If you're one of the winner as NA player, just post/reply below that you want to claim it, then i'll contact you and so on.
How to get the giveaway:
Either Trade or Market.
Rule
Rule
> The giveaway will carry over to the next winner if the previous winner didn't claim it within 3-days the first day winner list is posted on ToS Official discord #events.
> The giveaway will multiply per week, if there's no winner from NA - Klaipeda server or the winner didn't claim the giveaway
> If there's more than 1x winner, the giveaway will be divided equally to the winners, if the giveaways were multiplied by odd number, the distribution will be 1x giveaway item set per winner.
Bonus
Every week i'll add a bonus giveaway item
Week 1: None
Week 2: 10m silver
Week 3: Rocksodon Box
Week 4:
Next: July 18th to July 20th - 11:59pm server time
For more details about the screenshot event please go to: Tree of Savior