Date and Time(Please, specify the timezone) : 7/4/2021 8:00am
Server Name: Klaipede(NA)
Team Name: Helrock
Character Name:SadwoOo
Bug Description :
Episode 9-1 quest Dangerous Encounter(1) does not display the magic circles needed to complete the quest. Instead they are invisible and you have to run around in circles guessing where they are to slowly fill the bar. This was on the 64bit client I don't know it it is functional on the 32.
Steps to reproduce the issue :
Play through episode 9-1 up until the Dangerous Encounter(1) magic circle quest.
Screenshots / Video :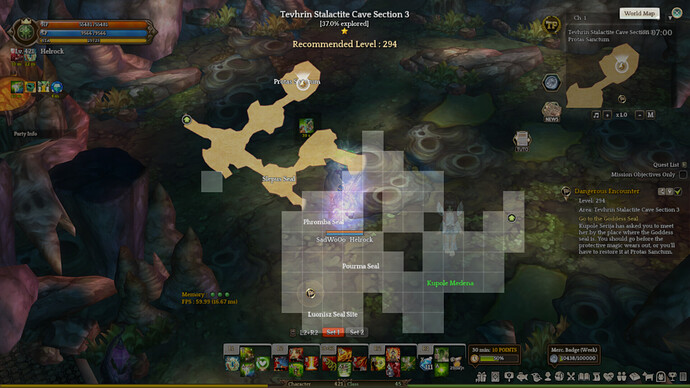 Game Control Mode (Keyboard/Joypad/Mouse) :
Joypad
System
CPU : Intel(R) Core™ i7-7700HQ CPU @ 2.80GHz (8 CPUs)
RAM : 16mb
Graphics Card :NVIDIA GeForce GTX 1050 Ti
Mainboard : Lenovo 80WK
Storage : 120 ssd / 400gb hd remainng
OS : Windows 10
Internet Connection : 120 mbps
Country, Region : United States