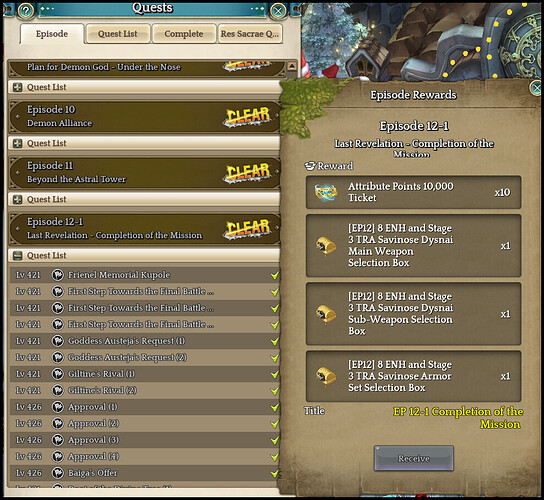 Players need to clear episode 12-1 quest line to obtain the boxes.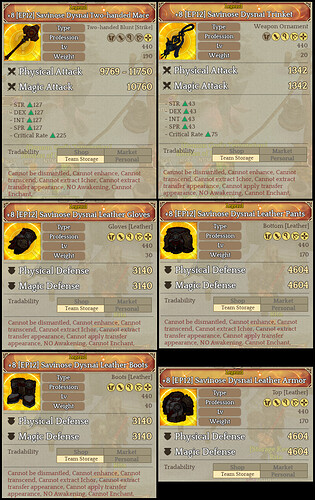 Stats is various base on 1h/2h weapons & Trinket/dagger/shield etc. Players can choose any equipment.
Dievdirbys and the Goddess Statue Event Information: https://www.youtube.com/watch?v=MpkU5rK66Vw
Video Breakdown:

Note: It will take roughly 2 weeks or so to clear out all these scrolls.
[EP12] Transcendence Stage 8 Scroll - Weapon = 200 (2 limit)
[EP12] Transcendence Stage 8 Scroll - Armor = 200 (4 limit)
[EP12] Weapon 11 ENH Scroll = 200 (2 limit)
[EP12] Armor 11 ENH Scroll = 250 (4 limit)
[EP12] Main Weapon Vaivora Enchant Scroll = 500 (1 limit)
[EP12] Sub-Weapon Vaivora Enchant Scroll = 500 (1 limit)
[EP12] Armor Set Stats Scroll = 300 (4 limit)
[EP12] Weapon Set Stats Scroll = 300 (2 limit)
Total: 5,400 Goddess Statue Repair Kits (500 per day = 11 days total)