Hiya, Yumm here from the Forbidden Guild. Today we defeated Boruta(non GTW version) and then everyone got disconnected to the character's screen. Log back in and tried to re-host the quest. I saw that it didn't take any of the 3 guild entries, but it says we completed the guild quest.
Date and Time(Please, specify the timezone) :
Date: 6/29/2020 @ 8:33 P.M.
Server Name:Klaipeda
Team Name:Yumm
Character Name: Lily Yumm
Bug Description :
(letting us know what you were doing before, during, and after the bug happened will help us a lot)
Didn't get our Boruta rewards from defeating the raid (guild version)
Screenshots / Video :
(attach screenshots or videos regarding the bug)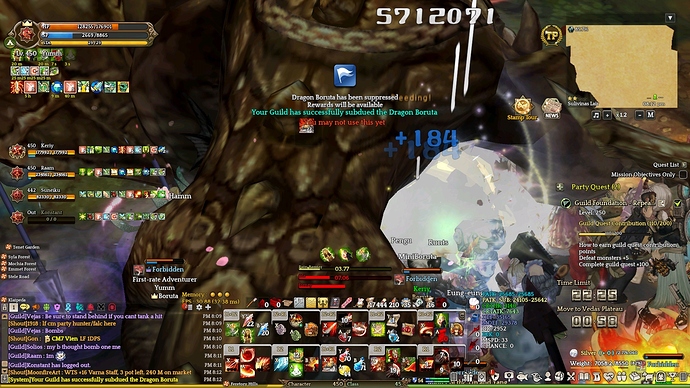 Everyone got disconnected before the rewards were given.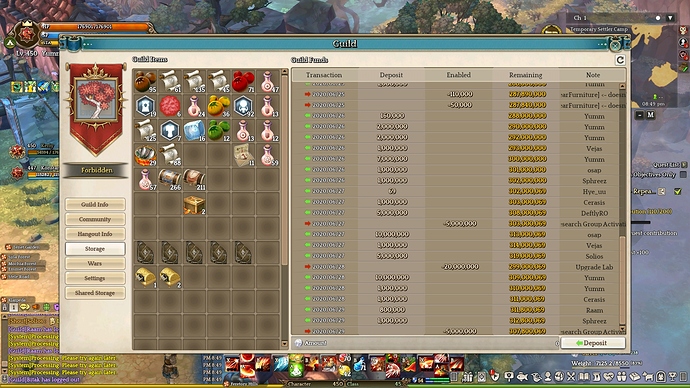 No Boruta rewards in storage.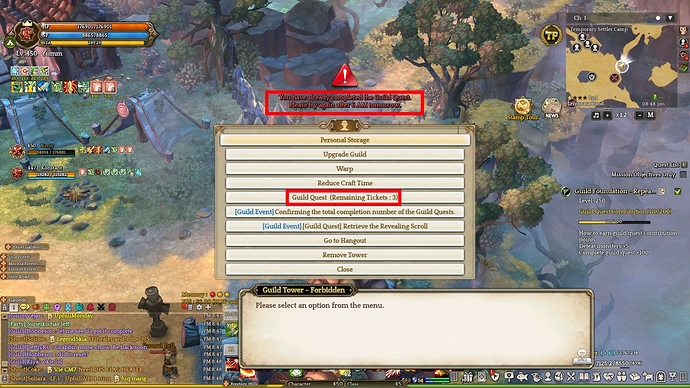 It didn't use up the 3 guild entries for Boruta and can't re-host it until tomorrow or next week.