A friend told me it wasn't possible create a character named like that. I tried, and this happened: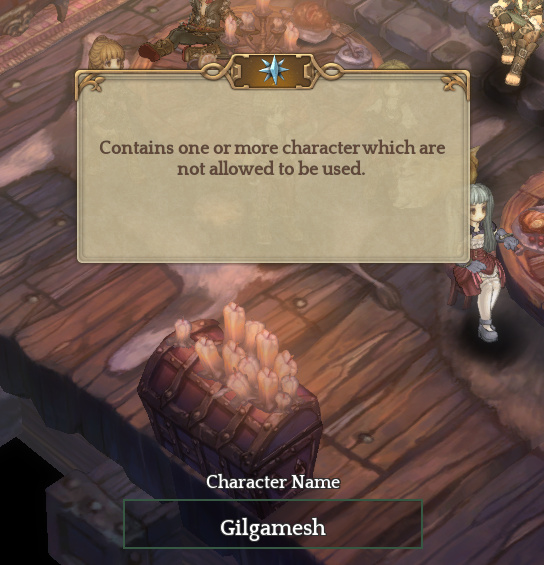 I sent a support ticket, but they basically told me to use another name, without giving a reason why this happens or if will be fixed in any future patch.
After a few tests, "Gilgame" is what's been considered a invalid character. Any variation with less letters works.