Date and Time(Please, specify the timezone) : 15h30 (Brazil)
Server Name: Silute
Team Name: StormTroll
Character Name: Shura
Bug Description :
(letting us know what you were doing before, during, and after the bug happened will help us a lot)
So, me and 2 friends were doing CM in West Jungers Road (Ch2 I think). We finished level 4 and decided to stop. I clicked the blue portal to stop the CM and it appeared the Yes/No window to decide. Before I clicked, someone else clicked before me and the CM closed and I got my items. But the decision Yes/No window was still up. Then I clicked "Yes" I guess(can't remember). After that my chat was not working. None of my messages were showing. And I could not logout. Then I ctrl+alt+del it for shutdown the game. I restarted the game and I could not log in in my char after that. Then I restarted my PC and it did not help.
Steps to reproduce the issue :
1)
2)
3)
4)
Screenshots / Video :
(attach screenshots or videos regarding the bug)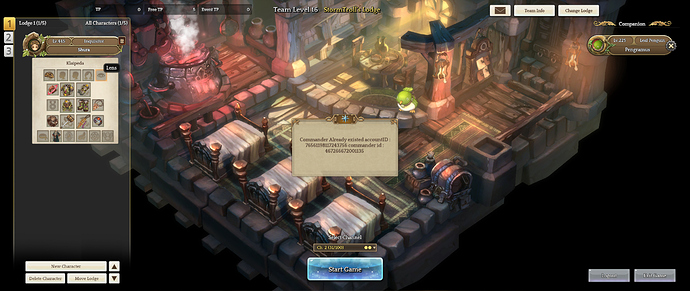 Game Control Mode (Keyboard/Joypad/Mouse) : Joypad(Controller PS4)
System
CPU : AMD Ryzen 7 1700 Eight-Core Processor 3.00GHz
RAM : 8.00 GB
Graphics Card : AMD Radeon RX 5700 XT
Mainboard : Can't remember
Storage : 900GB
OS : Windows 10
Internet Connection : Can't remmember. But its very good.
Country, Region : Brazil
PS: I changed to Ch1 to login in Klaipeda and it worked. But I can't be sure if everything is ok. My chat work though.