Please fill in as much as you can :
Date and Time(Please, specify the timezone) :
Since 14th July after GTW ended, CEST
Server Name: Fedimian
Team Name: Orin-Z
Character Name: Cerise
Bug Description :
(letting us know what you were doing before, during, and after the bug happened will help us a lot)
Our guild TeaTime participated in GTW, and we even finished with Baron Allerno territory. After that, when speaking to the Expedition Merchant, I manage to get the Champion costume just fine, but it says "not eligible to participation reward" when trying to get the AP. None of my guildmate can get their AP either.
Steps to reproduce the issue :
Play in GTW
Try to get Participation Reward
Screenshots / Video :
(attach screenshots or videos regarding the bug)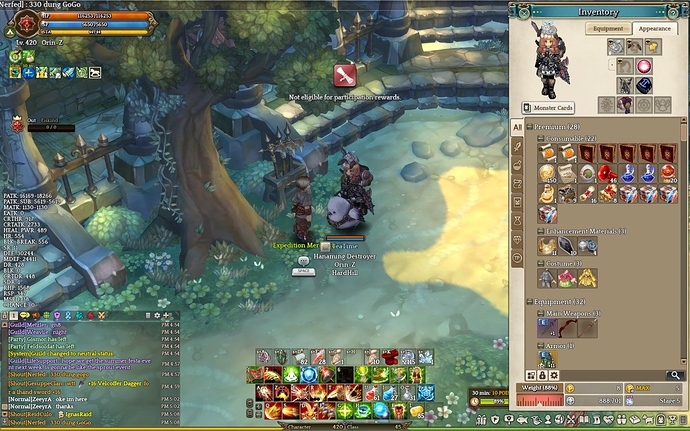 Game Control Mode (Keyboard/Joypad/Mouse) : Keyboard
System
CPU :
RAM :
Graphics Card :
Mainboard :
Storage :
OS :
Internet Connection :
Country, Region :