Please fill in as much as you can :
Date and Time(Please, specify the timezone) : 10/03/2020, 9:37 Server Time
Server Name: Silute(SA)
Team Name: Parabula
Character Name: Can not get into the Lodge
Bug Description :
(letting us know what you were doing before, during, and after the bug happened will help us a lot)
On Sunday i was about to enter Klaipeda from west Siauliai Woods, got kicked into the Login Screen. Now its been 3 days i can not login into Silute(SA).
Before this last maintenance my friends noticed that the kicked character was still online but nowhere to be found, now after the maintenance the login problem is still there but the character is fully off.
Already send the ticket.
Steps to reproduce the issue :
Open the game;
Try Login into Silute(SA);
Screenshots / Video :
(attach screenshots or videos regarding the bug)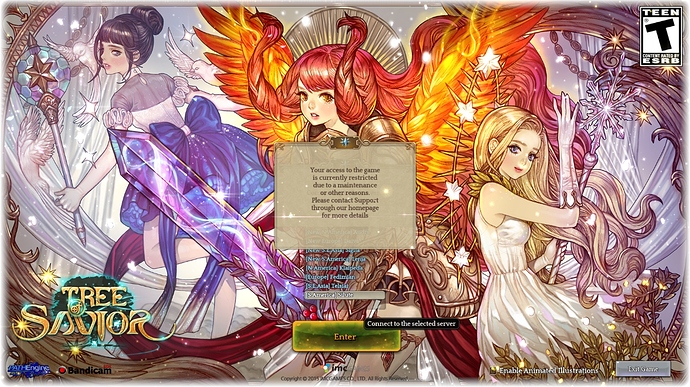 Game Control Mode (Keyboard/Joypad/Mouse) : Keyboard
System
CPU :
RAM :
Graphics Card :
Mainboard :
Storage :
OS :
Internet Connection :
Country, Region :