Please fill in as much as you can :
Date and Time(Please, specify the timezone) : 19th May 2021, 1:15pm to 1:28pm. GMT +8
Server Name: Telsiai
Team Name: ChooseMe
Character Name: ForceMe
Bug Description : I exchange essence of leaf, twig and growth point with Arborday event NPC, but I did not get sprout as return. Please assist.
(letting us know what you were doing before, during, and after the bug happened will help us a lot)
Steps to reproduce the issue :
Onleave for more then 3 hours collected sprout and essence of leaf, twig and growth points.
Go to Arborday event NPC for exchange.
No return of Sprout but essence gone.
Screenshots / Video :
(attach screenshots or videos regarding the bug)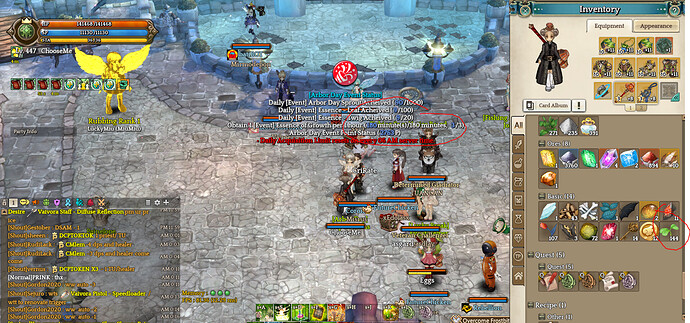 Game Control Mode (Keyboard/Joypad/Mouse) : Keyboard
System
CPU :
RAM :
Graphics Card :
Mainboard :
Storage :
OS :
Internet Connection :
Country, Region :