Date and Time : April, 17. 2019 around 11:40 am.
Server Name: SA (Silute)
Time Zone: BRT (-3:00)
Team Name: Gierszal
Character Name: Otto
Bug Description :
I was doing the Appraiser Quest for a while, after 40 minutes watering the flower nonstop, I went to fill my bottle and when I came back the flower disappeared without anyone collecting it.
Steps to reproduce the issue :
Go to Goddess' Ancient Garden
Find Driekple Flower
Start filling the bottle and watering the flower nonstop
Notice that the flower disappeared and you missed 40 minutes of your life due to a game error
Screenshots / Video :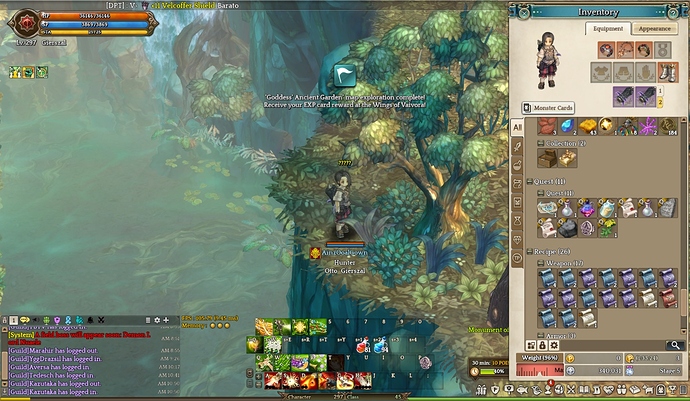 Game Control Mode: Keyboard
System
CPU : Intel Core I7-3770 Octa-core 3.4 Ghz
RAM : 8Gb
Graphics Card : EVGA NVIDIA GeForce GTX 550 Ti 1gb
Mainboard : Asus P8H61-M LX3 PLUS
Storage : 1TB
OS : Microsoft Windows 10
Internet Connection : Yes (?!) (not sure what am I supposed to write here)
Country, Region : Brazil