Please fill in as much as you can :
Date and Time(Please, specify the timezone) : 17.00 SGT
Server Name: Telsia
Team Name: PBond
Character Name: PBz
Bug Description :
Seem like my TP shop not updating after patch. The berry packages still there and I don't see any new Leticia's cubes.
Steps to reproduce the issue :
Click on the TP shop icon.
Screenshots / Video :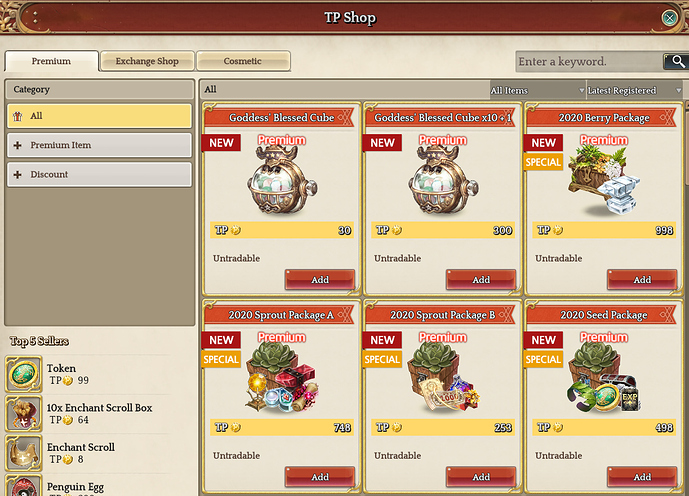 Game Control Mode (Keyboard/Joypad/Mouse) : keyboard
System
CPU :
RAM :
Graphics Card :
Mainboard :
Storage :
OS :
Internet Connection :
Country, Region :