Date and Time : 5/4/2016 6:55am
Game Control Mode (Keyboard and mouse)
Where it happened: Dadan Jungle
Bug Description :
I am a new player who was anxiously waiting the arrival of Tree of savior and while playing with a friend of mine, experienced game lashings that whipped me back in areas i have already ran past. For example; I would run past a certain area of mobs only to be lashed back into them. Bosses who gives warnings of where there next attacks will hit kill me. No matter how many times i avoid each circle i still get lashed back into it. In the Dadan Jungle while riding the Gondala to the next questing area the game whipped me back in place where i could not move and was stuck until it came back. I jumped hoping to get out of the space it stuck me in only to find myself in what you now see in the screen shot here.
Steps to reproduce the issue :
Logging in playing the game.
Walking on the lip
Attacking normal attacking not skills.
Simply moving.
Screenshots / Video :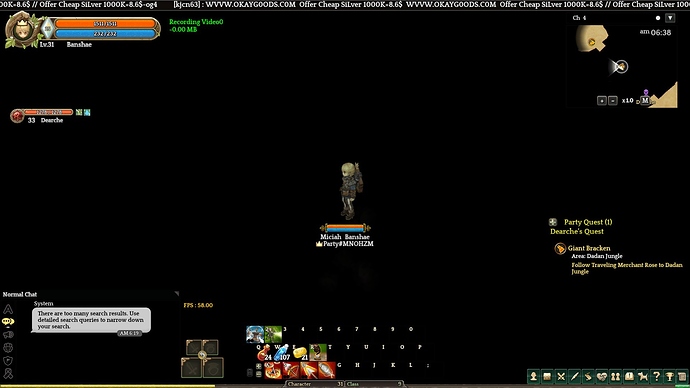 <
System: Asus Desktop G20AJ Windows 10
CPU : 3.20GHz
RAM : 8.00 GB
Graphics Card : Intel core i5-4460
Mainboard :
Storage : 251GB uaws out of 931GB
OS : 10586.218
Internet Connection : Ethernet 25mb per second
Country, Region : USA eastern Pennsylvania