Facepalm.
The server is still physically in US and won't be moved until April 28th >_>
Don't talk rubbish it's based in the exact same place haha
btw I and other players have better ping
How can you have better ping when the server location is based in exactly the same place as the other 2.
/facepalm
must be because there is less people in this server.
geez…
whats wrong with u? Go play!
I need help from nmc, not ur bully ■■■■ opinion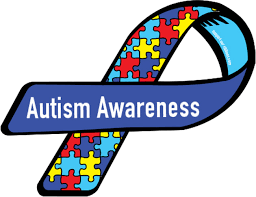 less players = less lags. But its different.
We will see it soon.
Servers are down unfortunately!
glad for u mydkazo.
helpful message, take a cookie now
Because there's less people in that server. Just ait until it fills up like the other 2…
Agreed. Very angry with that.
This server is going to be opened on the US East Coast to temporarily host the players who get better ping from Europe, and then the entire server will be moved to a local server in Europe.
Yes I know, so just wait for your free transfer because until it moves to the EU which is when free transfer will be available your latency isn't going to change as if you were playing either of the other 2 servers.
You know what…we get that, the problem is not just about a real EU or not okay… The whole server arrangement thing had to be better than the current situation, because they should already know how many people are joining and from which part of the world. Plus that delay in the morning…and so many CBs have done already.
The whole server arrangement thing was based on their sales numbers as of 2 to 3 days ago (presumably). There was a large influx of sales in the last hours before the servers opened. 30% more players at least. There's an announcement about the server problems from Julie.
So there you have it, the servers are dying because people panic-purchase.
There is no queue on the EU Server…But hey, announce an EU Server 2 Hours after the Release and when everyone used there 50€ Items. The Game crashed 2 times and i have to wait about 60 min.
all this wouldn't happen, if they announced the server earlierd
finally someone gets the point of being annoyed by the bad arrangement
I feel you, as I'm in the same situation. Bought the DLC 3, created my team on Klaipeda (before the "future EU server" was opened, of course), claimed it right after I got in the game (because, why not?), and still have my 160 TP in my "account" (call it team or whatever). Yes, I still haven't used them. Only claimed the thing.
I've opened a ticket with support to ask about this, but their answer was:
[quote]Greetings Savior!
The services of transferring your Team/Character or unopened DLC Pack to Fedimian server (The EU server) or Telsiai server (SEA server) are currently under development. The official start and the details of these services will be posted on our official website soon.
Please, refer to them later.
As for your specific situation, unfortunately, used, applied or opened items/benefits/TP cannot be transferred. We apologize for any inconvenience, it might have caused.
Thank you.
Regards,
Tree of Savior Support Team[/quote]
Nice template usage there. Just the same answer as I saw in another thread here. Simply unacceptable, but eh… we've got some "compensation", and a free transfer… can't complain, or can we? More like, we should.