This post was flagged by the community and is temporarily hidden.
@staff ENOUGH attention here, this bug is "breaking" various contents, because practically the players that are abusing it are becoming "invincible". If this issue is not investigated as quickly as possible, it will make content like Lepidoptera Junction: Legend Hard, Moringponia World Boss and Skiaclipse (World Boss) totally unbalanced in the future.
We will not repeat the same mistakes of DPK ABUSE and SILVER ABUSE, fix this as soon as possible and check the game, as lately a lot of "strange" things have been happening.
@staff this is not just about "mimimi" field, we are talking about ALL competitive content. This bug may have unfairly benefited several players, please check these contents.
It's unacceptable that a guild discovered such a serious bug and took advantage after changes in game, during all others on server
this is inadmissible imc this must be banned guild paradise has been benefiting from years of bugs, I hope that this time they receive a severe punishment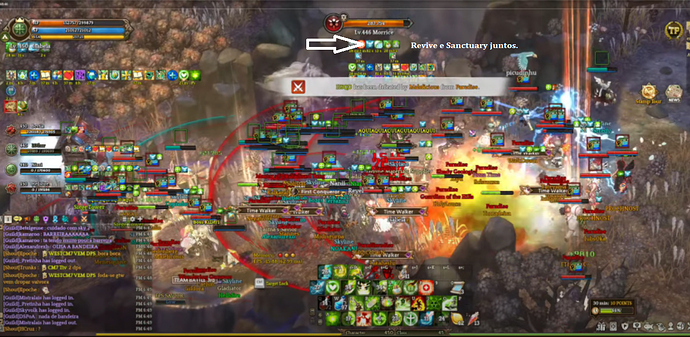 Please IMC let's fix this bug, a lot of people are suffering because of it - not only in GTW but also in other contents.
"Não é bug, são os paladinos da justiça"
Another normal day at Paradise! Pathetic
You can't cheat Paradise … we're watching you

Paradise member aknowledging the bug!!!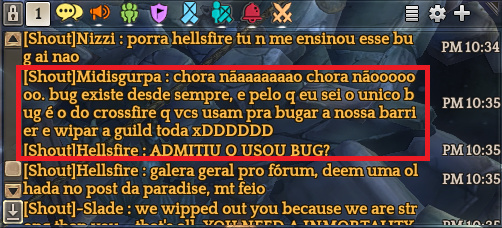 @staff